Our Services
See below for a full list of rates and special limited time offers!
One Hour or 1/2 Hour Sessions
One client, one trainer, personalization at its finest!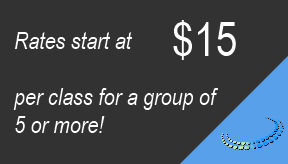 Boot Camps
Intense training in a fun large group atmosphere.
Small Group Sessions
Designed for groups of 2 or more clients.
Click below for additional information
New Special Offers!
Offer #1: Special Introductory rate: 10 boot camp classes for $99
(Lakewood Location only, new clients only)
Book Now
One Hour Private Training Sessions
Master Trainers starting at $75.00, see our packages on our new scheduling system, Mind Body!!
*Master Trainers*
Our Master Trainers possess 10 or more years in the fitness industry and hold multiple certifications and degrees. Private training is offered with our Master Trainers for a flat rate of $75 per session.
30 Minute Sessions
$35 per session
Offered at designated times Monday-Saturday. Please check the schedule for available times
One Hour Boot Camp:
4 or  more people = $20 per class
Small group training may be conducted at the time of your choice
One Hour Sessions:
2 people = $35 per person
3 people = $30 per person
4 or more people = $25 per person